Institutional/PreK-12 District Membership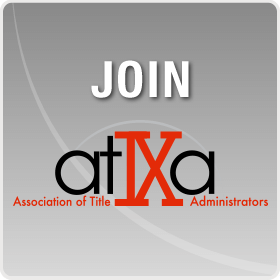 This membership category is for those campuses and schools wishing to provide multiple types and levels of access to ATIXA. This membership level will best serve your team of individuals who assist as Title IX Coordinators, Investigators, Deputies, and Administrators. In addition, it is designed for those who wish to have access to the below-listed ATIXA resources and related Communities of Practice.
Institutional/District Member:
$6,250 for three-years per Institution/District
$2,499 for one-year per Institution/District
Up to 5 Individual Members
Access to the best source materials and training on Title IX
Access to multiple Communities of Practice, including Investigator, Advocate and Prevention, PreK-12, ADA/504, and Student
Title IX Legal Updates
An active and pertinent professional listserv
The ability to access individual Community of Practice listservs
Weekly newsletters
The ATIXA VAWA Brochure Template
ATIXA Tip of the Week
Four 20 Minutes to…Trained videos modules

Intimate Partner Violence
Sexual Harassment
Stalking
Understanding Sexual Violence

15% member discounts on many ATIXA events, products and services
15% member discounts on ATIXA Protocols and Resources
An annual conference*
Multiple levels of ATIXA Training & Certification Course Offerings*
Multiple levels of ATIXA Advanced Training & Certification Course Opportunities*
Annual Certification Update Opportunities, including online trainings, seminars & new certification levels*
The ATIXA Blog
Access to the OCR Investigation Finding Letter Database
Access to the most comprehensive online Title IX library available
Membership roster access
*Additional registration fees apply
To join ATIXA please click the "Join" button at the top of this page or download and complete the Membership Registration Form. ATIXA membership works on a rolling membership year, starting on the day you join, and expires one year later. We'll contact you with renewal reminders to ensure that your membership does not lapse.
If you are in the middle of a membership year and want to upgrade your membership category, ATIXA can pro-rate your paid membership amount to upgrade your membership level. Please contact us at members@dev.atixa.org or call 610-644-7858.